For any woman, going on a first date with a complete stranger she met online can be scary as hell. But imagine what it's like for Chinese women when they meet someone they met on an international online dating site. This guy doesn't speak her language, he looks nothing like men in her country of origin, and he is coming from a cultural background that makes little to no sense to her.
As if this wasn't enough, the foreign guy who desperately wants to get a Chinese girlfriend makes terrible mistakes that make the situation even worse. There is a blurred line between being a normal guy and a complete weirdo or creep. And, believe it or not, a large percentage of guys cross that line and unintentionally make gorgeous Chinese women feel super uncomfortable on their first dates.
There are many things you can do to make the girls from China feel more comfortable on dates. And these things certainly don't include inviting her to your place for your first physical date together or talking about overly intimate topics over your first-date dinner (you talking about your preferences and fantasies in the bedroom too soon will not only make her choke on her salad, but also make her want to sink into the earth at that restaurant just so she wouldn't have to see you anymore).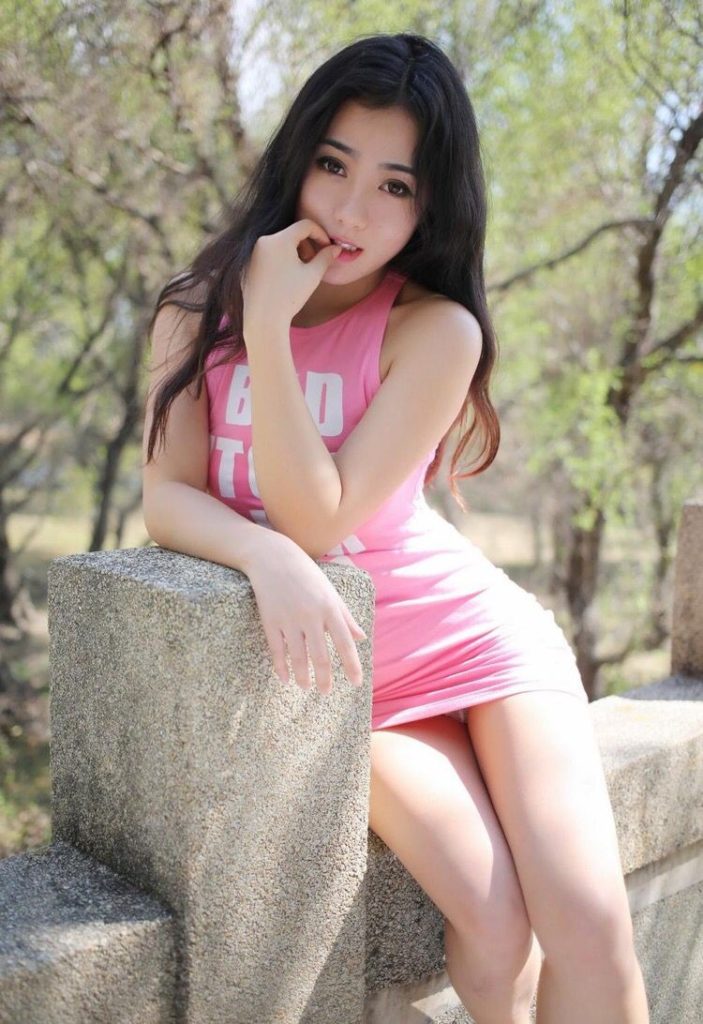 Don't go private, go public
Depending on how intimate your conversation on a Chinese interracial dating site was, it's generally a bad idea to choose somewhere private as your location for a first date. If you want your prospective Chinese girlfriend to feel safe around you, pick somewhere public.
No matter how charming and irresistible you think you are, insisting on meeting somewhere private will make you look like a creep with bad intentions, not a man who gets what he wants.
Look like your profile pic
You may be surprised how many Chinese females have been in this awkward situation when they liked or even fell in love with a guy on the best Chinese dating site, and when the time was right to finally meet up for a first date, the foreigner looked nothing like the handsome young dude on his profile pics.
Whether you resort to a bit too much of Photoshop, use your (very) old photos, or use photos of other guys (hot male actors or singers) as your profile pic, you are entering a dangerous territory. If you truly want to date this girl and to make a gift for Chinese girlfriend, your profile pic needs to show the real you.
Don't get too intimate, too soon
I know, I know. At times, it can be very tough to resist the urge to get too intimate too fast when you are around hot Chinese females, but trust me, it can play a cruel joke on you.
As much as you would want to reveal your dirtiest fantasies or ask her intimate questions in an attempt to have a fun and interesting conversation, stay away from too intimate topics and questions. After all, we've never heard a story of some foreign guy saying, "My Chinese girlfriend loved it when I started talking about my penis on a first date, and we've been dating ever since."
Don't be too pushy
One of the most annoying and creepy things a guy can do after a first date is being too pushy. No matter how well your first date went, you can get back to square one and erase your chances by failing to respect her boundaries. If she doesn't want you to give her a lift home, fine. If you leaned in for a kiss and she pulled away, it's too soon for that – no need to go for it again that night. If she rejects your proposal to "come upstairs for some tea," don't be too pushy by coming up with new ways to get her to your place (i.e. telling her that you have Netflix and you could chill together).