First date, it can be a very sweet memory, or, it can be so awkward that you don't even want to look back. If you're really interested in a beautiful Chinese woman and want to give her a good impression on your first date, you should never ask her about those questions.
What do your parents do for a living?
Worst question ever. You should never ask her that when you meet her for the first time. It's too private, especially for women of China. In China, the background of one's family is something that you'll know when you've been friends for, at least, a month. Not only it is a bad question for Chinese girls, but they also feel weird if you tell her your family background on your first date.
Your personal information is true?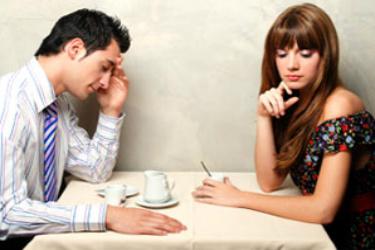 Well, you probably meet this girl on a Chinese dating website, and you've already known her pretty well from her information uploaded on the site. In this case, you might be really curious that in reality, is she the one you knew? However, you can't raise the question in your first meeting.
At first, you should know that all girls you meet online aren't exact same as described, this is the way how social platforms work. And you have to prepare for the differences. I'm not saying that all China dating sites can't be trusted but to remind you that there're culture differences when you're looking for Chinese girl.
Did you have a plastic surgery on your nose?
You shouldn't simply judge a girl's appearance expect a compliment. Asking her if she had a plastic surgery isn't a good way to start your conversation, obviously. Even if you mean to tell her that she has a perfect face, it's a question you can't ask on a first date. Believe me, most of girls who did a plastic surgery don't want others to find out, and the girls who don't care, they will tell you without being asked.
To praise a Chinese hot girl that she has a sexy body is not something I want to commend you to do either. Men really shouldn't say too much about girls' appearances. It's completely enough to express your appreciation by body language. Be smart!
Do you mind going Dutch this time?
This is definitely a wrong question. It has nothing to do with your economic concept that whether girls should pay for meals. But you can't ask out, it isn't what gentleman will do and you should know that one of the rules of China women dating, is that man pays. Well, some young Chinese girls who hold a view that couples should share the bills. For those girls, you don't have to ask, they will take the initiative to pay for the drinks. Even though, I suggest you to pay for the first date, if you want to have a bright future with this girl.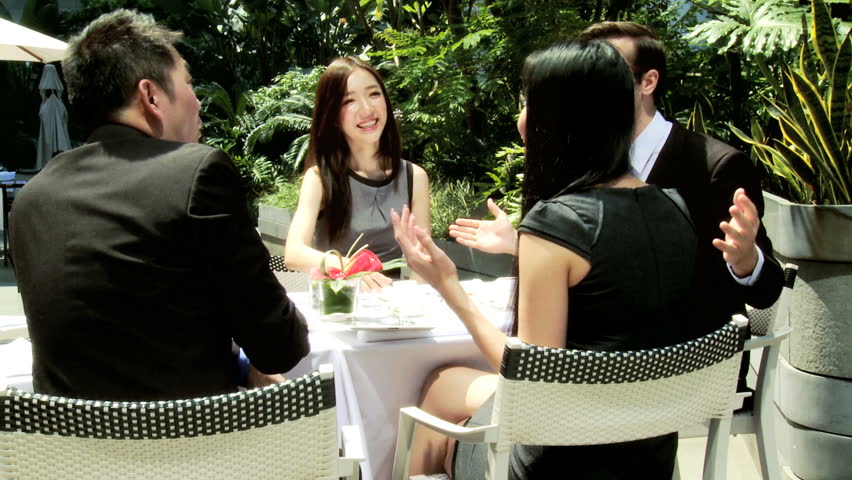 Don't ask her about other women!
Never ask her details about her girl friends. If she starts this topic with telling you a story about her friends, you listen and reply with a short comment. You may see her photos with her friends, but you should never mention up and ask too much, or she'll think that you're fishing and want to bang her friends. Don't be surprise, girls do overthink. Then she'll get insure and think that you're not really want to date her for the first place. Moreover, she'll see you as a playboy.
Not only her friends, actually, you shouldn't ask her about other hot celebrities too. Don't say something like, "Scarlett Johnson has always been my dream lover!" You can't expect to get a feedback like "I love her too! She's so sexy!"
Stay away from these above. Concentrate on her and only her!
Don't ask about her EX.
If you want an awkward date and want this date ends as early as possible, try this question. It is a question will make both of you uncomfortable. If she got over about her EX, she wouldn't want to mention her past relationship. And if she still suffered from memories, your question will ruin her night.
Besides, imagine what you will feel when she tell you her story and the details with her EX. Don't you think it's boring and meaningless? Don't do this, silly~
Do you think you like me?
You didn't ask those bad questions above and you two had a great time together, and you think that you may have a crush on her, and you want to know if she has the same feeling. When it does, don't ask her: "Do you think you like me?"
Way too direct, this question. You can't say something like "I really like you" or "I think I'm falling in love with you" in your first date! And you can't ask her the same thing too!
Well, if you really want to know if she enjoys the time being with you, ask her if you can see her next time soon. You're clever enough to know according to her shyly smile and her being reluctant to part from you.