If you have your love bird in Russia, congratulations to you! You are a lucky person indeed. Russian girls are very beautiful, hot, sexy, charming, innocent, and tender hearted.
Russians are very well mannered too. Their culture, norms, and their fascinating traditional values are far more important than their laws. Russians are family oriented, and they never neglect their families. So, be careful if your date has a modern point of view and forgets about tradition. Do not take this lightly. You have to face your date's family one day.
The family will never let go of their traditions. Do not hesitate to make a good impression on her family You have to follow these simple tips for being courteous and well-mannered in front of your date and her family. You will get your date for the rest of your life. You will have your Russian bride for sure.
1.Russian girls are very trendy, classy, and graceful. Choosing appropriate dress for this great occasion can be very helpful for you to impress your Russian girl. Dress decently according to the date. Your clothes should seem elegant so as to impress your girl. Your clothes, your shoes, your socks should not be miss-matched. Whenever you are going on a date, always choose a good deodorant. Awful odor can drastically affect your relationship. When you get the chance to hug, the elegant smell of your deodorant will ensure your relationship lasts a long time.
2.In Russia, people notice little etiquettes while dating. Whenever you get a chance to date your Russian dream girl, take off your shoes while entering the home of your bride to be. This will show your humbleness in front of your date. If you are planning to hang out or go to dinner at a restaurant, try to keep your feet under the table. This will show your modesty.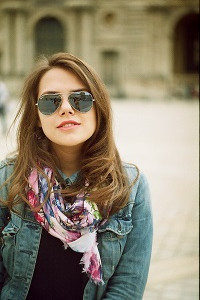 3.If luckily you have gotten the chance for Russian date, try to show her that you are a gentleman and she has got the best man. Try to bring some chocolates or flowers or any small gift whenever you are going for a date, whether to a restaurant or home. Russian people have a unique tradition that they bring an even number of flowers to a funeral. So, try to bring an odd number of beautiful flowers. Red or pink would be best. Yellow should never be your choice because they symbolize a breakup.
4.Russian girls are some of the most beautiful in the world and they want to be praised. Whenever you are on a date, always praise the beauty of your girl. Make her realize that you know how lucky you are to have a Russian beauty at your side. Show her affection, love, and care with the deepest feeling of your heart. You can use some cheesy lines to impress your date.
5.Go to the restaurant your Russian beauty likes. Make her feel out of this world. Make her feel so special. Try to do each and every thing she likes to make your Russian girl happy. Show her respect by opening the door for her.
6.Women from Russia are independent. They are liberal and respectful. They never use any date for the sake of money and just to pass the time because these girls have great potential and strong norms and values. But, you are a man. Never allow any Russian girl to pay the bill when you are on a date with her. Always pay for each and every entertainment you provide her with on the date.